International
UFC Veteran Valmir Lazaro Fights for Championship at Shooto Brasil 93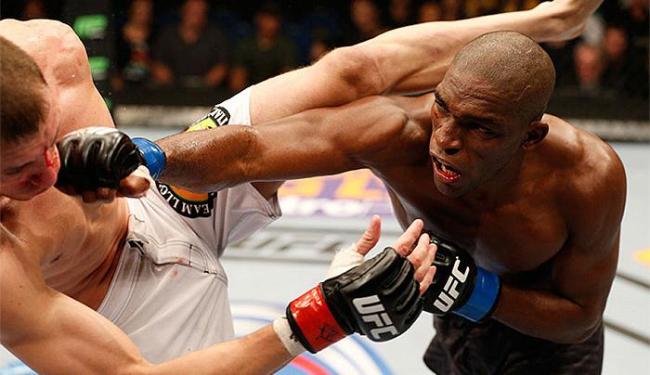 It came as a surprise in January 2016 to see the UFC hand Valmir "Bidu" Lazaro his walking papers after a respectable three-fight stint in the Octagon. He has since competed in Kazakstan, Chechnya and his beloved Brazil.
Now he will be in the cage for the first time in 2019 to cap off Shooto Brazil 93, where he has a shot at the promotion's lightweight championship. His opponent on July 26 in Rio de Janeiro will be 31-year-old countryman Ricardo "Maizena" Souza (11-5).
Lazaro, 33, is a 25-fight veteran, who is 5-3 since leaving the UFC. Training out of the storied Nova Uniao camp, he was a welcome addition to the UFC's lethal 155-pound waters in 2014. Lazaro's debut saw him brush off multiple powerful knees from James Vick but he was ultimately outmatched, losing on points.
At UFC 184, Lazaro picked up his first and only Octagon win over the excellent James Krauss (who has since yet to lose). The Brazilian's varied Muay Thai attack was enough to nick the first two rounds and ultimately a unanimous-decision verdict in Lazaro's favor.
That same year, in 2015, Bidu's luck ran out at UFC Monterrey against Michel Prazeres. Lazaro established a flickering jab early on, connecting with it throughout the full three rounds. But he lacked any eye catching shots. And the cageside judges preferred the relentless pressure of Prazeres and his 14 takedown attempts (despite only landing one of them).
Lazaro still outlanded Prazares in every rounds—60 to 27 in total—scoring 40 percent of his significant strikes. In the end the UFC was not impressed with the dull affair and opted to send the Brazilian packing.
He has since spent the majority of his post-UFC run in Shooto Brasil. But he did make a pitstop in Akhmat Fight Club. Most recently, Lazaro earned a points victory last December over Denilson Neves at Shooto Brasil 89.
Souza, also of Brazil, takes with him this weekend a three-fight win streak. He dropped his first Shooto Brasil appearance in 2012. But last year Souza returned and picked up two wins for the promotion. Four months ago he decisioned a novice by the name of Paulo Cesar Ramer to belt bolster Shoot Brasil 90.
The two will be bolstering an 11-fight card, including another UFC veteran and Nova Uniao stablemate Ronys Torres (37-6).
Full fight card
Valmir Lazaro vs. Ricardo Souza, lightweights
Ronys Torres vs. Paulistenio Rocha, welterweights
Daniel Wagner vs. Alberto Pantoja, bantamweights
Marcio Henrique vs. Vanilton Antunes, welterweights
Silas Lima vs. Victor Perciliano, bantamweights
Claudio Rocha vs. Ary Santos, welterweights
Jorge Filho vs. Adriano Rodrigues, welterweights
Daniela Maria da Silva vs. Aline Sattelmayer, women's strawweight
Pedro Falcao vs. Ricardo Sattelmayer, featherweights
Carlos Veras vs. Mike Ferreira, bantamweights
Marcos Paulo vs. Alexandre Aargau, bantamweights