Fight Previews
Renato Moicano Officially In the Spotlight at UFC Greenville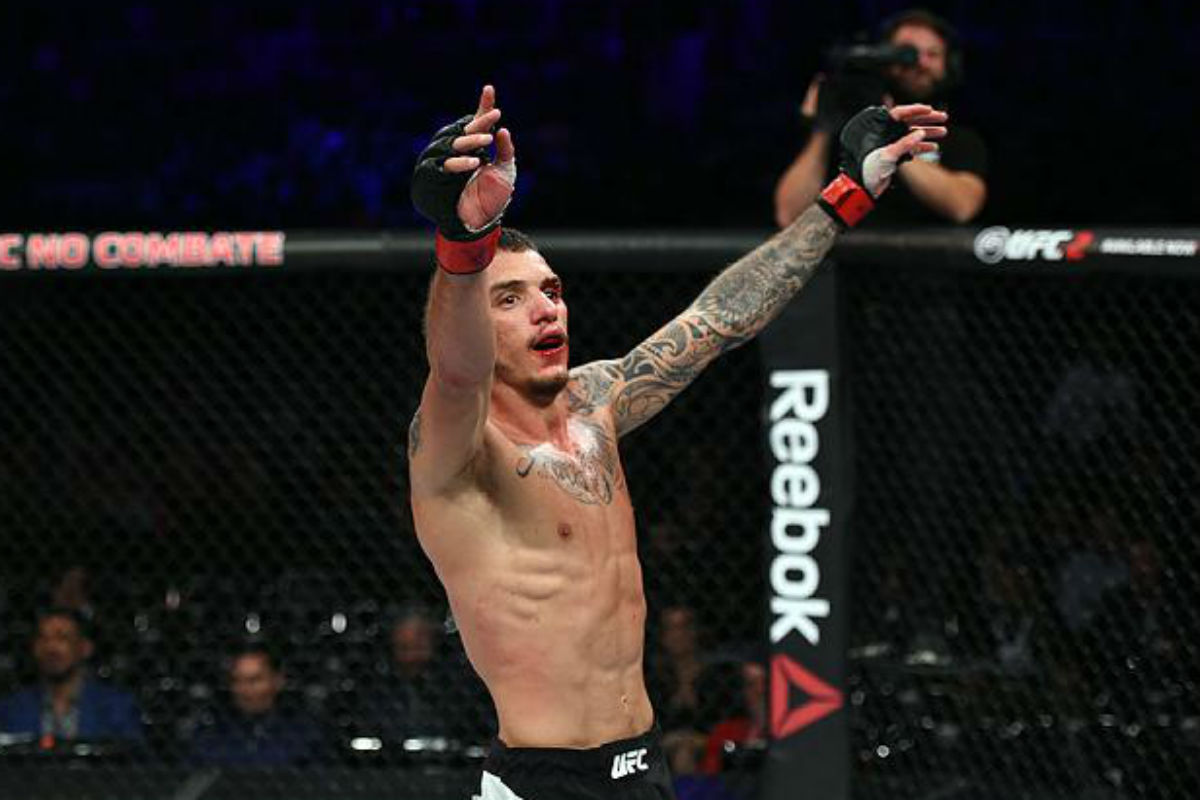 Featherweight warfighter Renato Moicano (13-2-1) is in for his first five-round main event against Chan Sung Jung (14-5) on June 22 at the Bon Secours Wellness Arena in Greenville, South Carolina.
The 30-year-old Moicano, who was born in Brazil, last fought in February when he was handed a big loss by one Jose Aldo. The younger Brazilian never actually hit the deck and in the past has called it an early stoppage.
"I should have gotten more focused," Moicano said via MMA Fighting. "I was fighting in Brazil and everybody talking about me being the betting favorite. We can't underestimate someone like Jose Aldo. I've learned that we have to be the same way, no matter who we're fighting."
Moicano, to his credit, held his own with the legend until Aldo crushed him early in the second period. Mixing up leg kicks and crisp counters, the first round looked like a star-making performance for him. Until it wasn't. Referee Jerin Valel called the standing TKO after the younger Brazilian ate volley after volley of unanswered shots from the former champion.
"Aldo is someone I respect a lot, I have no shame in admitting that he's my idol, but that fight showed me I can stand with him and the best fighters"
That Aldo fight may have been Moicano's highest profile fight. But this weekend represents his biggest opportunity, headlining his first UFC show: a 12-fight card that includes a scintillating bantamweight contest between John Lineker and Rob Font.
Oddsmakers have the main event tight, with both men opening at -120.
"It's going to be a great five-round fight and I'm working hard to do my best," Moicano added.
Carrying a terrific Octagon record (5-2, UFC) into the weekend, ironically enough, Moicano really rose to prominence for a loss in 2017 when he battled Brian Ortega in one of the best fights of the year. Severely bloodied by the third frame and with his energy sapped, his night was at its end when he shot an ill-advised takedown. Ortega would brush off the attempt and work into a guillotine choke.
"This is our life. It's kill or be killed. A loss means a lot, a win means a lot. A loss means many steps back and no one cares about you. If you win, you're good—if you lose, you're bad. I've learned to stay focused on myself and not think about others."
Jung, 32, will also be looking to return to the win column. He is need of a bounce-back performance following a shocking last-second knockout to Yair Rodriguez last year.
Prior to that exhilarating bout with Rodriguez, he returned from mandatory military service in his native South Korea to crush Dennis Bermudez with a cracking right uppercut. In 2013, he had his own shot at Aldo, losing by fourth-round TKO for the featherweight crown.
UFC Greenville marks the promotion's first stop in South Carolina. The main card will air live on ESPN+, beginning at 7:00 p.m. ET.