Francis Ngannou (13-3) made it a very short night for former champion Cain Velasquez (14-3), pulling off an upset knockout victory in the very first round. Ngannou was as much as a +160 underdog heading into the UFC Phoenix headliner.
It took the one-time title challenger just 26 seconds to take out the legend. The win might be the biggest of his career but it does carry a bit of controversy.
During the fight its looked as though Ngannou landed an uppercut that put his man down. When taking a look at the fight in slow motion however it actually looked as though Velasquez knee buckled without actually getting touched. Both men had different recounts of what actually happened.
"When he fell I knew that I hurt him. The knee buckled after an uppercut on his chin. That might be why his knee buckled, because he got disconnected," said Ngannou during his post fight press conference.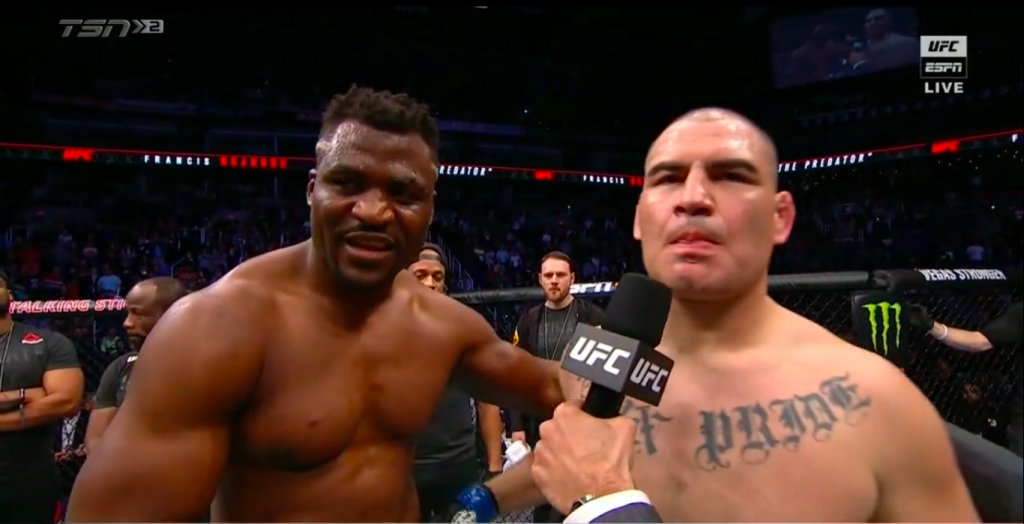 Former champion Velasquez, however, begs to differ. "It was just the knee, he didn't even touch me. It was just a freak thing that happened with my knee," said Velasquez.
After spending two and a half years on the sidelines the anticipation for the return of Velasquez was at an all-time high. Unfortunately he once again has suffered an injury. At age 36 you have to wonder just how much longer he can continue to fight.
The main event gave fans little to no action but the co main gave us what we were looking for.
But James Vick (13-3) and Paul Felder (16-4) put on quite the show. Both men came into this contest looking too establish themselves and look towards a big year. It would be Felder to do so.
An even fight on paper, Felder was still technically priced at dog odds: +105.
Vick had plenty of moments of success but was never able to truly hurt his man.
Felder pressed forward the entire contest and landed some huge bombs. The opening round seemed to show Felder hurt his man but did not have the time he needed in order to close the show.
Much of the contest was very close but Felder landed the more significant shots throughout which continued to give him the edge. In the end the scores read 29-28 30-27 (twice) all in favor of the "Irish Dragon" Felder.